Rashma
Research Associate | VIF
Vision India Foundation
Read more on esamskriti
Creating Modern Drama with Natyashastra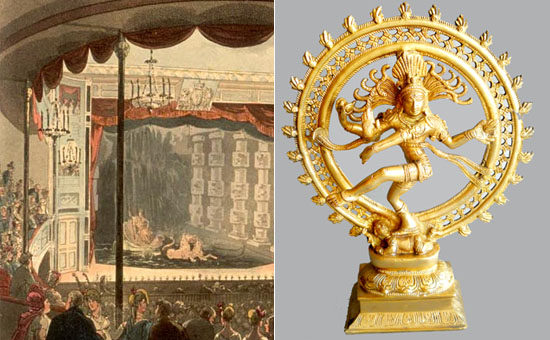 The popular discourse in India has convinced the common man that our shastrasare unscientific and rigid. We have been brainwashed to believe that our shastras are conjectural and hypothetical, with little or no relevance to modern life.
However, anyone who has read the Natyashastra, the great Indian text on aesthetics and performing arts, would realize these are conjectures of the modern ignorant mind. Bharata Muni, the author of Natyashastra, has clearly stated that the theatrical experiments (prayoga) and ideas of the time should be added to the shastra. It is thus an organic, living classical text and not a fixed set of ideas and instructions.
Natyashastra is more for practitioners than academicians. The former practice calls for constant experimenting that in turn forms the principles of dramatics. Moreover the classical form ofKoodiyattam, that is close to the ancient Indian drama in many respects, is practiced even today. What more evidence of a living text is required?
Like most playwright and theatre makers trained in Western drama and aesthetics I believed plot and drama to be inseparable. At that point Natyashastra, to me, seemed to be an outdated and complicated book used by our ancestors to construct plays. Its vocabulary was foreign and incomprehensible. While I was wrapping my brain around words like rasa and bhava my mentor and teacher, Dr Bharat Gupt, suggested I attempt writing a Prahasana.
Read more on esamskriti