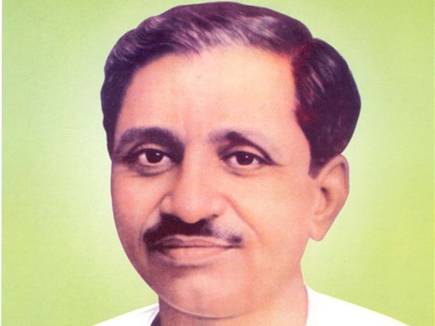 Pandit Deendayal Upadhyay (25 September 1916 – 11 February 1968) was an eminent Indian thinker and social worker turned politician. Upadhyaya conceived the political philosophy Integral Humanism. The philosophy of Integral Humanism advocates the simultaneous and integrated program of the body, mind and intellect and soul of each human being. His philosophy of Integral Humanism, which is a synthesis of the material and the spiritual, the individual and the collective, bears eloquent testimony to this. He visualized for India a decentralized polity and self-reliant economy with the village as the base.
India has more than 6,40,000 Villages which are administered as 2,50,000 Gram Panchayats. Prime Minister Narendra Modi announced that 50,000 of those Gram Panchayats are to be poverty free by Aug 15, 2022, by the time India celebrates its 75th Independence.
DeenDayal Challenge offered by Vision India Foundation's Project IronFist in partnership with National Institute of Rural Development & Panchayati Raj (NIRD&PR) has some list of interventions mandated to be met by the delegates. Here is the list.
GPDP Preparation in all GPs in the Cluster.
Preparation of list of motivated GP diaspora who can take-up future challenges.
Conducting cultural events and motivating youth about Nation Building through a career in Rural Sector.
Execution:
100 motivated delegates are selected for the challenge and they are deployed to 50 GP Clusters.
http://visionindiafoundation.com/wp-content/uploads/2018/02/Deen-Dayal.jpg
517
926
Ravi Sankar
https://visionindiafoundation.com/wp-content/uploads/2014/12/logo-300x1001-300x100.png
Ravi Sankar
2018-02-09 17:15:38
2018-02-09 17:21:59
DeenDayal Challenge